Covering the World One Quilt At A Time
Covering the World One Quilt At A Time
There was a time when quilts were made out of necessity.  
As modern quiltmakers, we make quilts because we love the process of it, and when we give those quilts to family and friends, we wrap them in love.  This year, we want to do more than that, we want to wrap people we'll probably never meet in that same love.
Don't judge each day by the harvest you reap, but by the seeds you plant.  Robert Louis Stevenson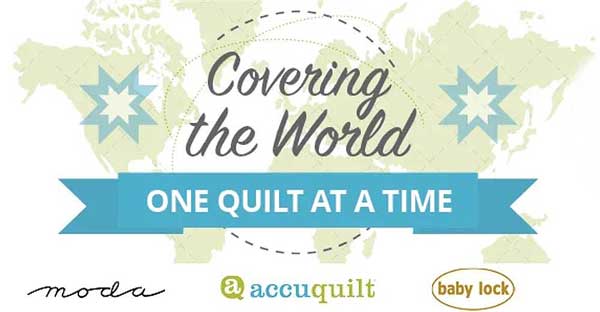 We're honored to be partnering with AccuQuilt and Baby Lock for a year-long pay-it-forward campaign we're calling Covering the World: One Quilt At A Time.  
Starting today, quilters and designers from AccuQuilt and Moda will be donating one quilt each week to charity.  (Though we expect several of us will donate a few more than that.)  
We only have what we give.  Isabel Allende
If you'd like to be part of this journey, here's what you need to know:
Choose a charity - local or national.
Contact the charity to confirm that they are accepting donations of quilts, and to determine if there are specific requirements for size, materials, etc.
Choose your favorite pattern and/or AccuQuilt die, and fabric, and make your quilt.  Finished quilts are fine so long as they are clean, and in like-new condition.
If you need quilting, call your local longarm quilter to see if they offer discounts on quilts being donated to charity.
Take a photo of your quilt and share it on Instagram or Facebook.  
It's not how much we give, but how much love we put into giving.  Mother Teresa
To "pay it forward" to you, we've gotten together with our partners, gathered some goodies, and put together some prizes.
Monthly - there are ten monthly prizes valued at $200.00 each.  (A $100.00 prize from both AccuQuilt and Moda.)
6-month Prize - one winner will receive a $500.00 prize.  (A $250.00 prize from both AccuQuilt and Moda.) 
Grand Prize - someone will win a Baby Lock Presto II Sewing Machine, and prizes valued at $1000.00 from both AccuQuilt and Moda.  Total prize value is $3,000.00.
How do you enter?  Post to social media using the hashtag - #QuilttheWorld2022.  Share the story of your quilt, the name of the charity and why you chose them, and the pattern/fabric/AccuQuilt dies used in your quilt.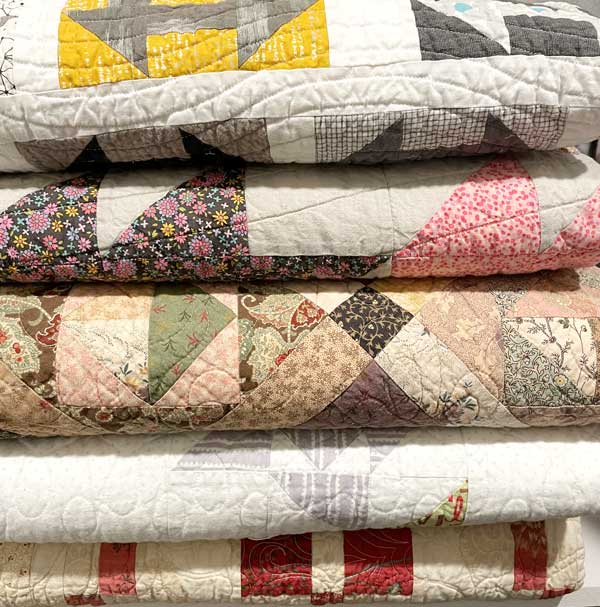 Giving is not just about making a donation.  It's about making a difference.  Kathy Calvin
Our friends at AccuQuilt have more details about this exciting campaign - Covering the World.
We will be sharing our donation quilts and stories every Friday of 2022, starting on January 7.  
We rise by lifting others.  Robert Ingersoll